To the Fitzgerald school community,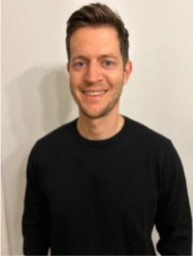 I am honored and excited to join the Fitzgerald family as your new Assistant Principal. I cannot wait to meet with students, staff, and families and look forward to "Lighting the Way to the Future" with you.
I grew up in Nanuet, New York, a small town outside of New York City and eventually moved to Virginia to study elementary education at James Madison University. It was there that I met my amazing wife, who is also an educator in Prince William County. This past August, we welcomed our first child, a baby boy named Shay to the world, and it has been a truly incredible experience being a dad over the last several months.
I've been a teacher for 9 years and have taught in the 2nd, 4th, and 5th grade. In the classroom, it was always my goal to create a tight-knit community and to instill a love of learning in each of my students. I've learned that this occurs by setting high expectations, building strong relationships, and working closely with your Professional Learning Community to deliver instruction that is authentic, engaging, and relevant to the learners in front of you.
Elementary education is the foundation of our educational journey as students, and I firmly believe that it is our responsibility as a school community to start our learners off on the right path. We have the power to make school a place where students can learn, have fun, and feel safe and cared for. As assistant principal, I look forward to collaborating with you and the amazing staff at Fitzgerald to help ensure that your child has a memorable experience here and shines along the way.
Please don't hesitate to reach out if you have any questions, or concerns.
My door is always open, and I look forward to "Lighting the Way to the Future" with you. Please contact me at HarrinRW@pwcs.edu or 703-583-4195
Robert Harrington
Assistant Principal
Fitzgerald Elementary School